Over 500,000 students at the basic school level are partaking in the Basic Education Certificate Examination (BECE) which begins across the country Monday.
The five-day exercise is expected to be held in some 2,007 examination centres across the country.
Out of the total 531,705 candidates partaking in the exercise, the Ghana Education Service (GES) says 269,419 of the candidates are males while 262,286 are females.
In a statement signed by the Public Relations Officer for the Service, Cassandra Twum Ampofo, she stressed that the exams will be held amidst strict adherence to all Covid-19 protocols.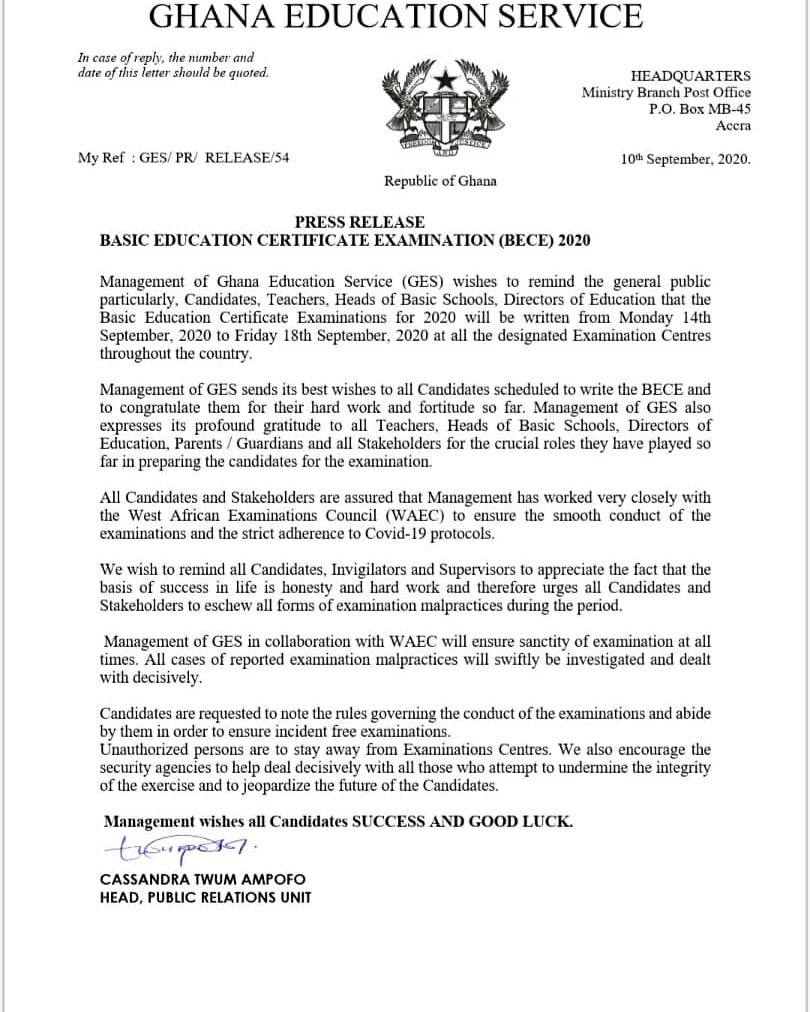 While wishing the candidates well, GES also urged "all candidates and stakeholders to eschew all forms of examination malpractices during the period.
"We wish to remind all candidates, invigilators, and supervisors to appreciate the fact that the basis of success in life is honesty and hard work," part of the statement read.
The development follows a temporary halt in educational activities after the outbreak of the coronavirus in Ghana.
Unlike previous years where the national exercise was conducted in June, this year's exams together with the West African Senior School Certificate Examination (WASSCE) usually slated for May/June, were both postponed due to the pandemic.
The decision according to government officials and the various stakeholders was in support of measures put in place by member countries to prevent the spread of the pandemic.